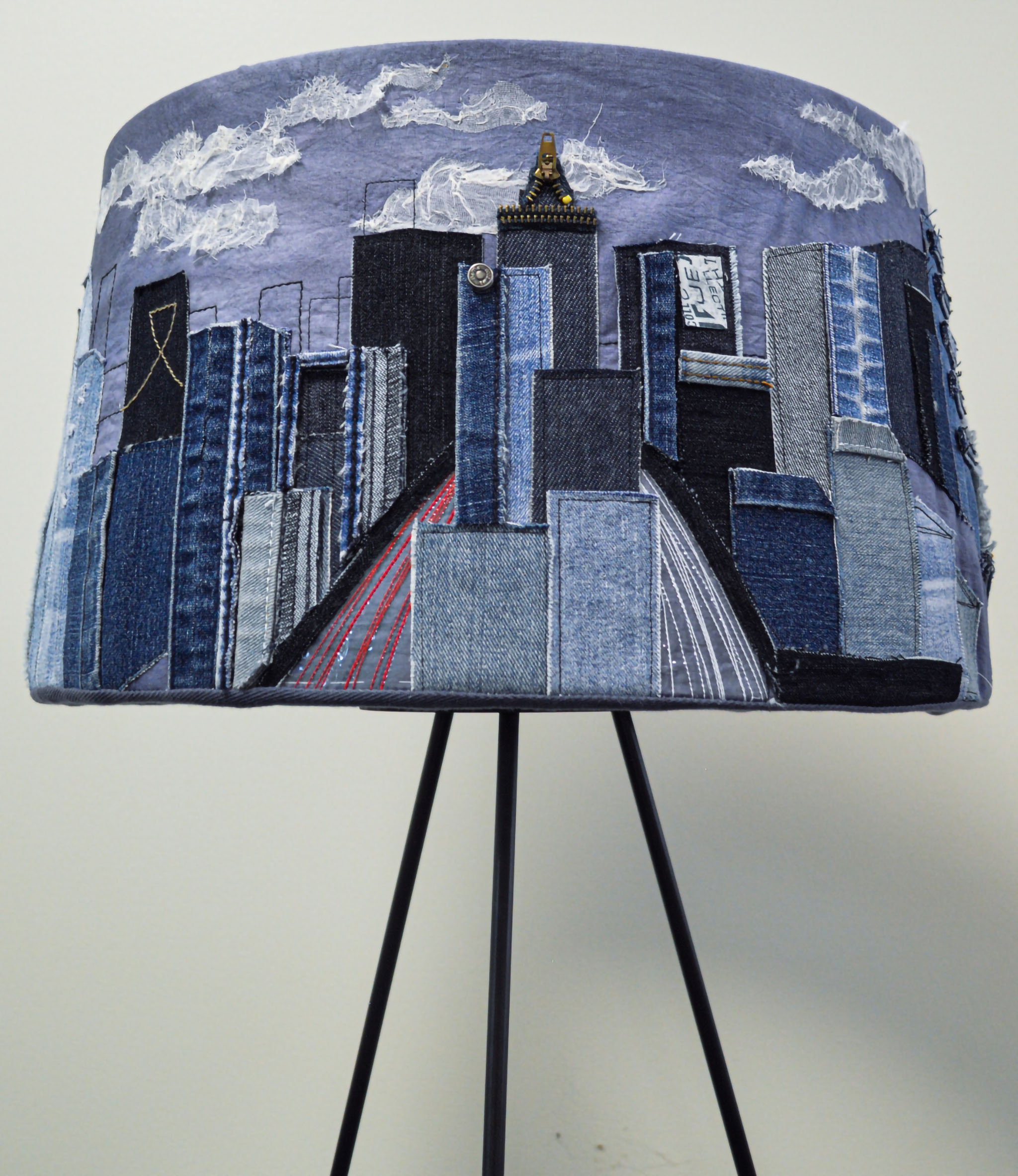 Images of Work
"The low-emersion dyeing technique can be seen on background of my lampshade. This method contributed to the aesthetic value of my design as it created a flowing pattern of blended tonal hues of blue, featuring lighter shades in one area and darker in other area mimicking a cloudy evening sky."
"Machine Embroidery was used to depict the headlights and tail lights of cars on congested city highways. This was inspired by low-exposure cityscape photography as these white and red lines aim to capture the live atmosphere of a busy city."
Select Student Folio Pages
The pages selected for each project reflect the individual students' interpretations of the syllabus guidelines for the MTP. Each student should develop their folio according to the guidelines, relating to their own individual project. This may result in a variety of presentation styles, numbers of sketches and/or experiments.